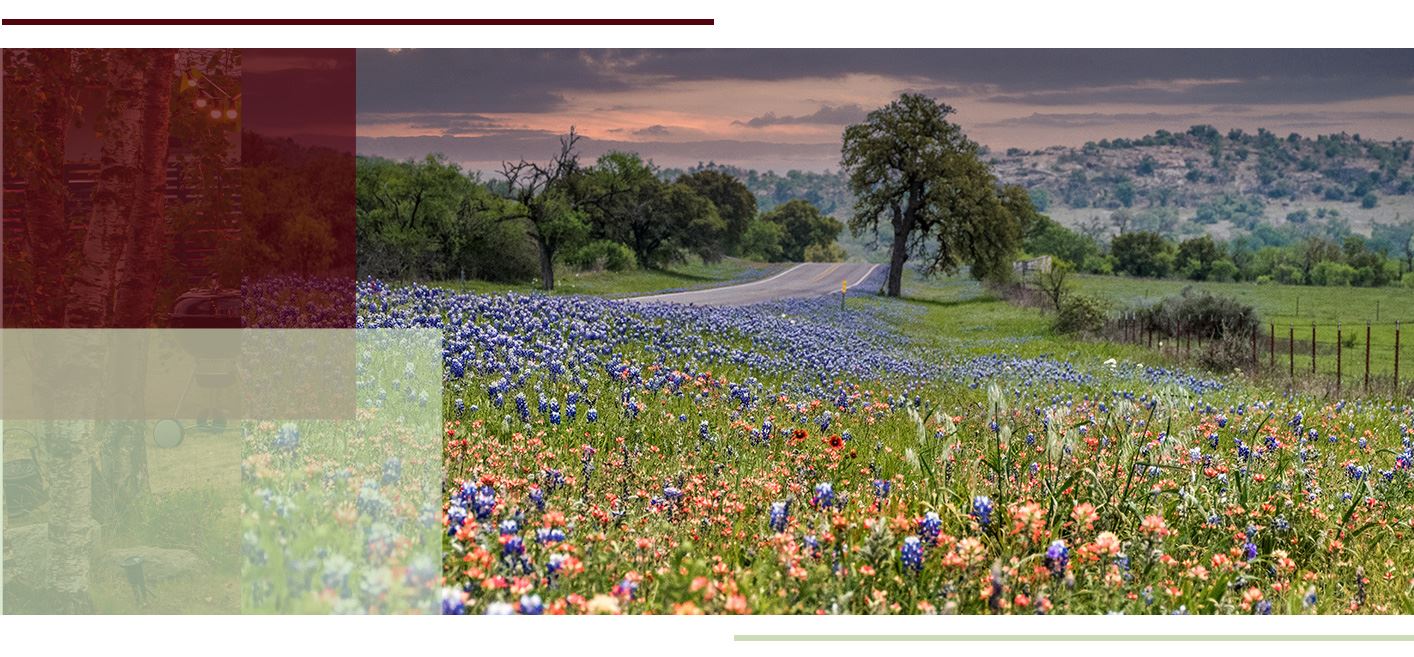 San Marcos Divorce Attorney
Divorce can be a challenging and emotional experience. Seeking the guidance of a skilled and compassionate Texas divorce attorney can make a significant difference in your case. At McNutt Law Firm, we provide compassionate and fair guidance for divorce cases in San Marcos and surrounding areas.
Call (512) 488-3612 or contact us online to schedule a free initial consultation.
At McNutt Law Firm, our family law attorneys will help you navigate the complexities of your family law case, answer your questions, and develop a strategy that enables you to face the future confidently. Our lawyers are committed to helping you find a positive resolution. We can help you with various divorce situations, including:
High-net-worth divorce
Adultery as grounds for divorce
Fault-based and no-fault divorce
Same-sex divorce
The Divorce Timeline in Texas
When it comes to divorce in Texas, a specific timeline must be followed. Once the divorce petition is filed, a mandatory waiting period of 60 days begins before the divorce can be finalized. This waiting period serves as a cooling-off period and allows the spouses an opportunity to potentially reconcile.
It's worth mentioning that there are circumstances in which the waiting period can be modified. Suppose there is a history of family violence or another extreme situation. In that case, the family court may consider expediting the divorce proceedings to ensure the safety and wellbeing of the parties involved.
The duration of a divorce in Texas can vary depending on various factors, typically taking anywhere from six months to one year on average. The complexity of issues surrounding property division, spousal support, child custody, and the level of conflict between the parties can significantly impact the overall length of the process. Our experienced San Marco divorce attorneys at McNutt Law Firm can provide guidance, navigate potential challenges, and advocate for your best interests during this crucial time.
What is a Husband Entitled to in a Divorce in Texas?
Texas is a community property state, meaning all property and income acquired during the marriage belongs equally to both spouses, including debts incurred together.
In a divorce, the courts require that couples split marital property equally. This includes real estate, personal property, financial accounts, certain retirement plans and pensions, and specific employment benefits. However, any property or asset that qualifies as a party's separate property will not be divided in a divorce case.
Understanding the Difference Between Fault and No-Fault Divorce
In Texas, couples can pursue a fault-based or a no-fault divorce to end their marriage. It is essential to understand the differences between these two approaches and how they can impact the divorce process and its outcome.
Fault-Based Divorce
A fault-based divorce requires the filing spouse to prove that the other spouse is at fault for the marriage breakdown. The filing spouse must provide evidence to substantiate the fault claims when pursuing a fault-based divorce.
One potential advantage of a fault-based divorce is the potential impact it can have on issues such as property division, spousal support, and child custody. When deciding these matters, the court may consider one party's fault, potentially favoring the innocent spouse. However, fault-based divorces tend to be more time-consuming, and emotionally challenging due to the requirement of proving fault and the potential for increased conflict between the parties.
No-Fault Divorce
On the other hand, a no-fault divorce does not require the filing spouse to prove fault or wrongdoing by the other party. Insupportability/discord, or irreconcilable differences, serves as a broad and general ground for no-fault divorce in Texas. It recognizes that marriages can reach a point where the relationship has irretrievably broken down, and continuing the marriage is no longer feasible.
Opting for a no-fault divorce can offer several advantages. It allows the couple to focus on resolving divorce issues in a more cooperative and less confrontational manner. No-fault divorces often lead to more amicable outcomes as the focus shifts from placing blame to finding mutually acceptable solutions.
Additionally, pursuing a no-fault divorce can save time, money, and emotional strain compared to fault-based divorces. It promotes a smoother and more efficient process, especially when couples are willing to work together and reach agreements through mediation or collaboration.
What is the 10 Year Rule in Divorce in Texas?
In Texas, the likelihood of a court ordering spousal maintenance increases for couples married at least ten years. The duration of a marriage can affect a court's decision on spousal maintenance. The spouse seeking alimony must also have made efforts to earn enough income or develop skills during the divorce to meet their needs.
Choosing the Appropriate Divorce Approach
Deciding whether to pursue a fault-based or no-fault divorce is a personal decision that depends on the specific circumstances of each case. It is essential to consult with an attorney who can provide guidance tailored to your situation and help you understand the potential implications of each option.
Ultimately, the choice between fault and no-fault divorce in Texas should be based on your goals, priorities, and the level of cooperation between you and your spouse. With the guidance of a skilled divorce lawyer in San Marco, you can navigate the divorce process in a way that best protects your interests and promotes a fair and equitable resolution.
Grounds for Filing for Divorce in Texas
While no-fault divorce is an option in Texas, the state also allows for fault-based reasons for divorce based on the following:
Adultery
Cruelty
Abandonment for at least one year
Living apart for at least three years
Felony imprisonment for at least one year
Confinement in a mental hospital
If one spouse commits adultery, the other spouse may be entitled to a larger share of the marital property or alimony. Dating during divorce is not considered adultery in Texas. However, if a spouse dates someone else while the divorce is pending, it could be used as evidence of a lack of marital harmony.
Can a Divorce Be Denied in Texas?
A judge can deny a divorce in Texas if they find no grounds for divorce or the marriage is not irretrievably broken. If your spouse objects to the divorce, the court will determine whether or not you can proceed. A judge will look at the facts of the case, including whether or not the irretrievable marriage is over. If you believe the relationship is irredeemable, you will prevail.
Uncontested Divorce vs. Divorce Litigation
There are two main types of divorce: uncontested and litigation.
An uncontested divorce occurs when both spouses agree on all the divorce terms. This type of divorce is usually much faster and less expensive than litigation.
Divorce litigation occurs when the spouses cannot agree on one or more divorce terms. This type of divorce can be more complex and time-consuming.
Understanding Legal Separation
Unlike some other states, Texas law does not provide for a formal legal separation agreement. This means there is no specific legal distinction between a married couple who is separated and a married couple who is divorced.
In Texas, couples going through a separation period remain legally married. The absence of legal separation means that the rights and obligations of married couples remain intact, including issues related to property, debt, child custody, and support. It's crucial to understand that even if you and your spouse are living apart or have agreed to separate, the legal status of your marriage remains unchanged until a divorce is finalized.
Why Choose our San Marcos Divorce Attorney for Your Divorce Representation?
At McNutt Law Firm, we believe in providing our clients with personalized, honest, and emphatic representation. Our attorneys will work closely with you so you can make fair decisions for yourself, your children, and your property. We offer realistic assessments and creative solutions tailored to your needs.
Don't navigate the divorce process alone. Contact a reputable family law attorney in San Marcos, Texas, to receive the guidance and support you need during this challenging time.
Contact McNutt Law Firm today to schedule a free, confidential consultation with our divorce lawyers. Call (512) 488-3612 or contact us online.