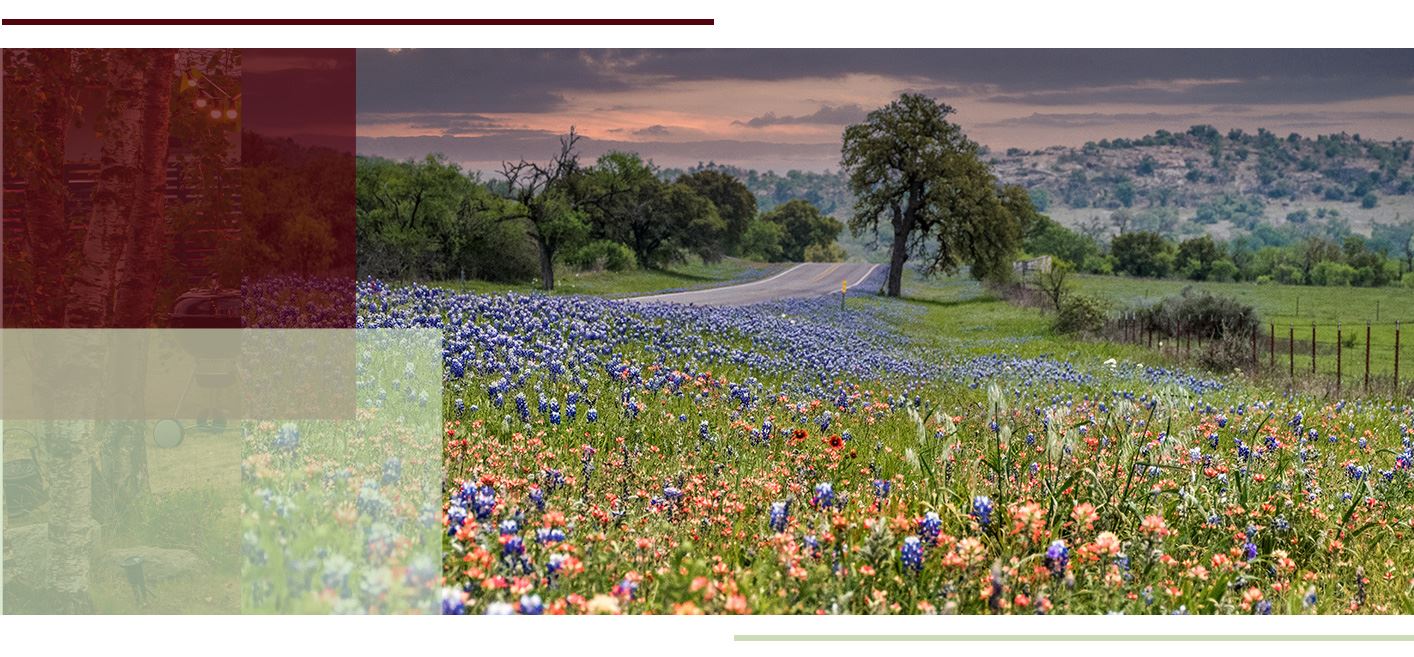 San Marcos Property Division Attorney
Divorce can be a complex and emotionally challenging experience, particularly when dividing marital assets. Our attorneys at McNutt Law Firm in San Marcos are here to help you reach a fair agreement.
Schedule a free consultation today by contacting us online or calling (512) 488-3612.
Types of Marital Property Subject to Division in Texas
When going through a divorce in Texas, one crucial aspect that requires careful consideration is the division of marital property. Marital property refers to assets and debts acquired during the marriage, and it's essential to understand what types of property fall under this category. The various types of marital property subject to division in Texas include:
Real Property: This encompasses any real estate acquired during the marriage, such as family homes, vacation properties, rental properties, or undeveloped land. When determining how to divide real property, its value is assessed to ensure an equitable distribution between the spouses.
Personal Property: Personal property includes movable assets acquired during the marriage, such as furniture, vehicles, jewelry, electronics, appliances, artwork, and financial assets like bank accounts, investments, and retirement accounts. The goal is to evaluate the value of these items and distribute them fairly between the spouses.
Business Interests: If either spouse owns a business, the business interests may be subject to division. This can involve sole proprietorships, partnerships, or shares in corporations. Assessing the company's value, determining each spouse's ownership interest, and devising a fair distribution plan may require the expertise of professionals such as forensic accountants or business valuation experts.
Retirement and Pension Plans: Retirement and pension plans earned by either spouse during the marriage are considered marital property subject to division. This includes 401(k) accounts, IRAs, pensions, and other retirement benefits. The evaluation and division of these plans can be intricate tasks that involve careful consideration of legal and financial factors.
Community Property Division in Texas
It's important to remember that Texas follows the principle of community property, which means that marital property is divided as the court deems "just and right." This doesn't necessarily entail an equal 50/50 split but rather an equitable distribution based on factors such as the duration of the marriage, each spouse's financial contributions, and the post-divorce needs of each party. Seeking guidance from an experienced divorce attorney is crucial to protect your rights throughout the property division process.
Differentiating Between Community and Separate Property
In Texas, property acquired by either spouse during the marriage is presumed to be community property unless proven otherwise. To classify property separately, a spouse must provide "clear and convincing evidence" – a higher standard than the more common "preponderance of the evidence." Community property typically includes assets and debts acquired during the marriage. In contrast, separate property may consist of assets owned or claimed by either spouse before marriage, gifts or inheritances received by one spouse during the marriage, or personal injury settlements or verdicts awarded to one spouse.
If you believe you have substantial separate property not subject to division, having our experienced San Marcos property division lawyer on your side is essential.
Tracing and Preserving Your Separate Property
We recognize the significance of protecting your separate property. Through meticulous tracing methods and comprehensive collection of evidence, we can establish the origin and rightful ownership of specific assets, ensuring they are appropriately classified as separate property.
Dividing Property Acquired During Marriage
Dividing assets acquired during the marriage can be a stressful process. When spouses cannot agree regarding property division, the court must apply Texas state law and split the estate justly and correctly, and community property must be divided equitably. Some of the factors that the court may consider during property division include:
The length of the marriage
The contributions of each spouse to the marriage, both financially and otherwise
The needs of any minor children of the marriage
The earning capacity of each spouse
The debts of each spouse
The property owned by each spouse
Any other factors that the court deems relevant
It is important to note that equitable distribution does not necessarily mean that the property will be divided equally. Depending on the case's circumstances, the court may award one spouse more of the property than the other.
Evaluation of Pension, Retirement, and Executive Compensation Packages
Determining the value of pension plans, retirement accounts, and executive compensation packages demands meticulous analysis. Our attorneys collaborate with financial professionals experienced in evaluating these assets, enabling us to ensure an equitable division that considers both present and future worth.
Comprehensive Analysis of Trust Funds
Trust funds present unique complexities during property division proceedings. Our team has substantial experience analyzing trust documents and collaborating with financial professionals to ascertain the nature and extent of trust assets, facilitating an accurate assessment and fair distribution.
Fault-Based Grounds for Divorce and Property Division
Although Texas is predominantly a no-fault divorce state, fault-based grounds such as cruelty, adultery, or abandonment can still be considered in some cases. When a judge determines that one of these grounds is the basis for the divorce, it may impact how assets are divided between the parties.
For example, if a judge finds one spouse guilty of adultery, the court may award the other spouse a larger share of the marital assets. However, it is essential to note that fault-based grounds are rarely used in divorce cases, and they do not always result in a more favorable outcome for the spouse alleging fault.
Our experienced attorneys will meticulously examine the influence of such allegations on the division process, ensuring that your rights remain protected and that a fair distribution is achieved.
Addressing Hidden Assets
If you suspect your spouse is hiding assets, our attorneys can use discovery tools to uncover them. These tools include written interrogatories, requests for documents, and depositions.
Written interrogatories are a series of questions that are sent to the other party in a lawsuit. The questions must be answered under oath and can be used to gather information about the other party's assets, income, and debts.
Requests for documents are a request for the other party to produce certain documents. The documents can be anything relevant to the case, such as bank statements, tax returns, and investment records.
Depositions are formal interviews of the other party in a lawsuit. The deposition is recorded and can be used as evidence at trial.
Dividing Debts in Texas Divorces
Debts, like community property, are divided equitably between the parties in a divorce. However, it is essential to protect your credit if your name is associated with a debt your spouse is responsible for paying.
If you are concerned about your credit, our attorneys can help you determine how to minimize the impact of shared debts.
Know Your Asset Division Options and Rights During Divorce
Given the intricate legal landscape and emotional factors involved in a divorce, having an attorney familiar with the property division process in Texas is essential. Our lawyers at McNutt Law Firm have extensive experience in various family law issues, including property division. We will protect your rights during the process and strive for fairness in the division of assets.
Call (512) 488-3612 today or contact us online to schedule a free, confidential consultation.